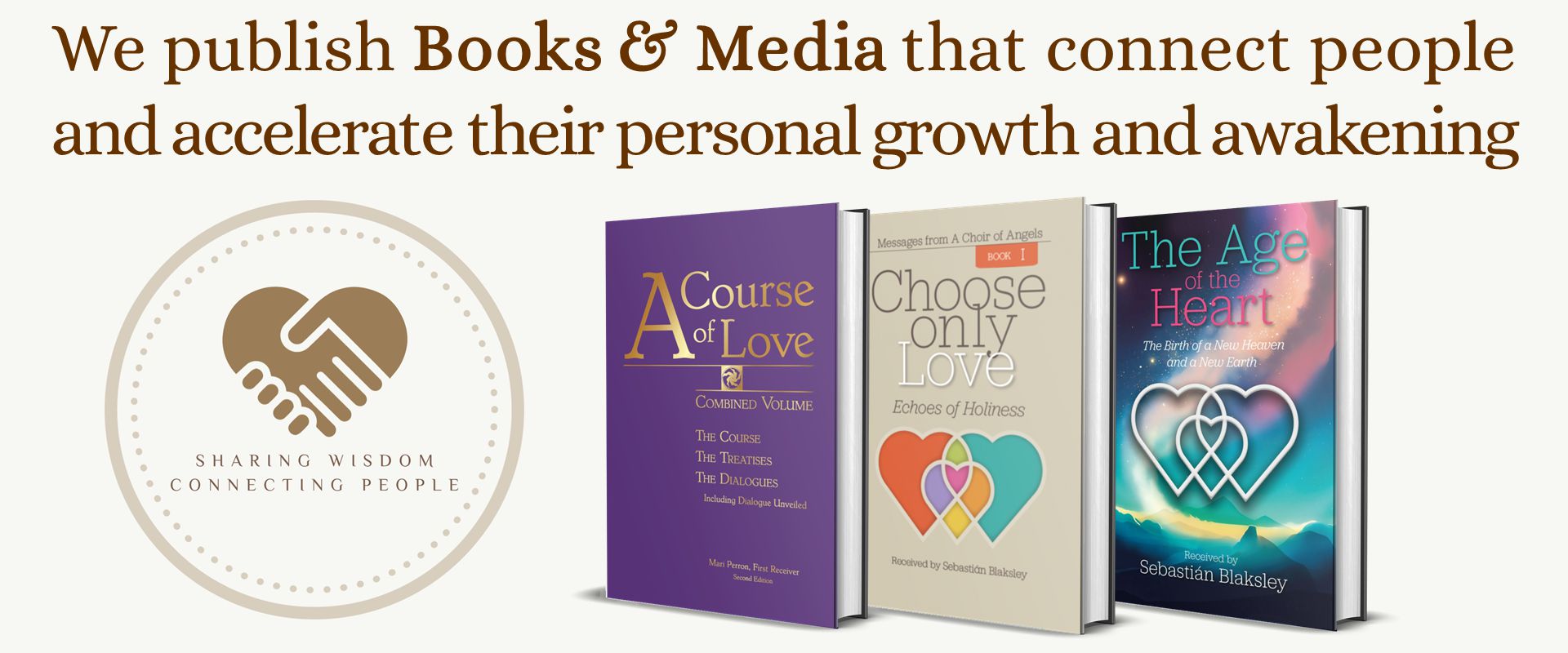 Take Heart Publications publishes spiritual masterpieces and digital content to share transformational wisdom that brings people together and really works in daily life.
Current book titles include:
A Course of Love — Published in English, Spanish, French, Japanese, Norwegian, Swedish, Portuguese, and Dutch. Translations into German, Chinese, Korean, and Czech are under way.
Choose Only Love — A seven-volume book series published in English, Spanish, and Hungarian (vol. 1).
The Age of the Heart — Published in English. Translations into German and Korean are under way.
Dewdrops of Wisdom — Coming soon!
To support and accelerate the process of returning awareness to our true nature, so we can continuously express it in daily life, and to foster connection both at the outer and inner levels.